Welcome to CollasLab
Nuclear and chromatin architecture in adipose stem cells and cancer cells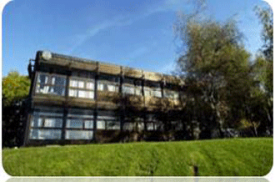 The CollasLab investigates principles of 3D genome architecture which pattern lineage-specific stem cell differentiation in health and disease.
Read more >>
Our lab consists of 16 scientists, postdocs, PhD students and technicians working to understand mechanisms regulating chromatin plasticity in adipose tissue, pediatric glioblastomas, and breast cancer.
Meet our team >>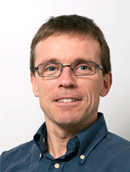 Philippe Collas, Professor
Mailing adress:
University of Oslo
Institute of Basic Medical Sciences
Department of Molecular Medicine
PO Box 1112 Blindern
0317 Oslo, Norway
Delivery and visiting address:
University of Oslo
Domus Medica, 2nd floor, room 2247
Sognvannsveien 9
0372 Oslo, Norway
(Public transport: Tram lines 17 and 18 to Rikshospitalet; get off at end station; go to Domus Medica)
Phone: +47 22851060 (Administrative assistant)
philc [at] medisin.uio.no
s.m.taraldsen [at] medisin.uio.no (Administrative assistant)

We are working in the following areas:
Our work combines molecular, genomics, imaging and computational modeling approaches using patient material and engineered stem and cancer cells.
Go to research >>
CollasLab funding:
News
Nat Genet. 2019 May;51(5):835-843. doi: 10.1038/s41588-019-0392-0. Long-range interactions between topologically associating domains shape the 4-dimensional genome during differentiation Jonas Paulsen, Tharvesh M. Liyakat Ali, Maxim Nekrasov, Erwan Delbarre, Marie-Odile Baudement,…

J Cell Biol. 2017 Sep 4;216(9):2731-2743. doi: 10.1083/jcb.201701043. Epub 2017 Jul 27. A lipodystrophy-causing lamin A mutant alters conformation and epigenetic regulation of the anti-adipogenic MIR335 locus. Oldenburg A1,…
Meet our collaborators
Read more >>
Interested in collaboration?
We welcome collaborations on 3D genome architecture